In Memory
Michael Maxwell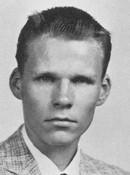 Deceased Classmate: Michael J. Maxwell
Date Of Birth: 06-14-1944
Date Deceased: 05-1994
Age at Death: 49
Cause of Death: cancer
Classmate City: Phoenix
Classmate State: AZ
Classmate Country: USA
Was a Veteran: Yes Air Force
Survived By: Wife Wende Son Marty Daughter Jenny Daughter Katy

Mike Maxwell was my brother. After graduation from NKC HS, he attended The University of Missouri at Columbia, entered the airforce and was stationed at Wright Patterson AFB in Ohio. Then moved to Phoenix, where he lived and raised his family until his death in 1994. Mike was 1 year older than I, and although I attended St. Pius X Highschool, we were very close.