North Kansas City

High School




Class Of 1962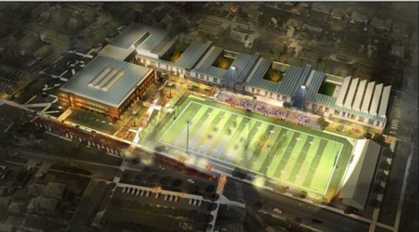 NKC High School Renovation
In May, 2017 work began on a $60 million renovation and construction project to the North Kansas City High School campus. Although the outside of the original building will remain the same, significant renovations will occur inside the school and major additions will be made to the campus. BNIM Architecture and Design firm was selected to design the project.
The current main building was built in 1925, opening its doors to students in 1926. The Field House Annex was added in 1951. As part of the demolition, the current Field House will be relocated to the Northwest part of the campus. A "Farewell to the Field House" celebration was
held on Thursday, February 15, 2018.
NKC High School Renovation
A video about the celebration can be seen at this YouTube site:
https://www.youtube.com/watch?v=rq2xSp_gsjw&feature=youtu.be
Additional pictures and information about the NKCHS renovation can be found at:
www.facebook.com/NKCSchools/posts/10154403332487059
www.bnim.com/project/north-kansas-city-school-district-high-school-renovation-and-expansion
and localtvwdaf.files.wordpress.com/2017/05/nkc-hs-groundbreaking-renderings.pdf
(paste these addresses into your browser's search window and hit enter)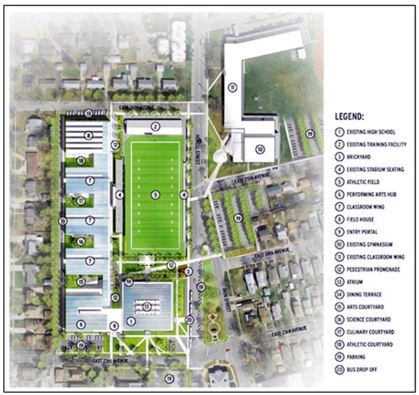 Stay tuned for information about an informal get-together in 2018. The reunion/social committee is currently exploring ideas.