North Kansas City

High School




Class Of 1962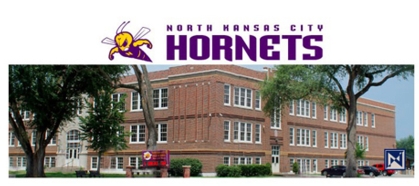 On Saturday, September 21, a group of 1962 alumni and their guests toured the new NKCHS buildings. Ol' Main, the original high school building, was still undergoing renovations so we were not able to tour the changes being made inside that building. A future tour, when the renovations to the original building are finished, will be announced.
The tour started at the new main school entrance that is between the old building and the new performance arts building (Hub). After a tour of the new auditorium (state of the art) we walked down a long hallway to the other Hubs were we peeked into several classrooms, overlooked the new cafeteria, and finished the tour viewing the new field house, auxlirary gym and the impessive weight room.
The construction cost for renovating the original high school building and constructing the new building complex is approxemently $60 million. An impressive campus for the 1610 students currently enrolled in grades 9-12 at NKC.
After the tour we ajournied to Cascone's on North Oak for lunch and a chance to visit with our fellow classmates.
See the pictures of our get together at "2019 tour" (left margin of the home page).